Lesley R Rosenthal, DDS
---
General & Cosmetic Dentistry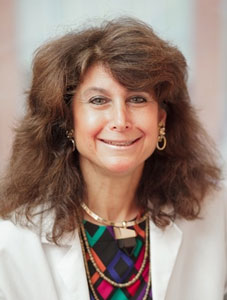 Dr. Lesley Rosenthal is a well-established general and cosmetic dentist who has been in private practice for over 30 years with offices in both the heart of Manhattan and Roslyn Heights, Long Island. She is a graduate of New York University College of Dentistry and conducted her residency at Interfaith Hospital in Brooklyn, NY.
Patients seek out Dr. Rosenthal for the "one-on-one" personal experience that most practices lack today. She takes great pride in the delivery of "impeccable dental treatment" while tending to the well-being and comfort of EACH respective patient. She is devoted to helping each of her patients improve their overall healthy appearance and self-esteem by creating the "smile of their dreams."
Dr. Rosenthal radiates a warmth and gentleness that has been known to reassure even the most anxious patient. She provides a full range of General & Cosmetic Dentistry. She utilizes the most up-to-date technology, as well as the highest quality materials and dental laboratories.  Her longstanding staff enhances the flow of the dental procedure and transforms an otherwise dreaded dental visit into one that is "graciously appreciated."
Dr. Rosenthal holds memberships in many dental associations through which she annually participates in 100-200 hours of Continuing Education courses. She is a long-standing member of the American Dental Association, the New York County First District Dental Society, and the Dental Study Club of New York where she constantly keeps up with current trends in dentistry and dental technology.
Graduate of New York University College of Dentistry
Residency at Interfaith Hospital in Brooklyn, NY
Member of the American Dental Association, the New York County First District Dental Society, the Dental Study Club of New York